There is nothing like a clean and well-conditioned home with a sparkling exterior and great curb appeal. In fact, maintaining your walkways and driveways is a great way to increase property value. This is what you get with Exterior Cleaning Pros – a seasoned and reputable family business with years of extensive industry experience.
From power washing and roof to gutter cleaning, we have the tools and expertise to restore all your home's exterior surfaces. With certified and experienced technicians that use environmentally-friendly equipment, our team can bring back the natural beauty and value to any residential – commercial property. As always, customers receive free estimates and quotes, along with timely answers to all questions and concerns. Here are some of the essential services Exterior Clean Pros LLC offers:
Paver Patio, Walkway and Retaining Wall Cleaning
Patios and walkways can stain due to inclement weather and gusty winds. This includes dirt and dust, along with organic buildup, grime, and other harmful contaminants. We specialize in thorough cleaning and stain removal for walkways, driveways, patios, retaining walls and sidewalks. Similarly, our team offers affordable concrete cleaning for eliminating mold and algae growth.
Whether for patios or poolside areas, we can safely and effectively remove the following:
Failing joint sand for preparation of re-sanding
Heavy moss buildup
Rust stains
Mold, algae, grime, and other elements.
Wood & Composite Deck Cleaning
Wood and composite decks must be cleaned to enhance the exterior appeal and essence of your home. Sadly, many homeowners overlook their deck when it comes to property cleaning and maintenance. With this in mind, we offer complete wood and composite deck cleaning that removes stains and restores your unit's natural shine and appearance. This is done with:
Low pressure cleaning that ensures removal of dirt, mud, mildew, and stains from all your wooden or composite deck areas.
Replenishing the natural look of your decks that have been affected by harmful UV rays.
Application of green deck cleaners. This is a safe approach to cleaning and protecting your decks from future damage.
Soft washing that removes mold, algae, and grime from your decks.
Restoration Services
We offer restoration services for home and business exteriors. This includes brick, block, concrete, vinyl and aluminum siding restoration. We use unique restoration products that are specifically designed for safe and effective restoration on aged or delicate surfaces. Restoration services range from soot, smoke, carbon buildup, paint run, aluminum run and efflorescence.
Awning Cleaning & Sealing
Exterior Cleaning Pros LLC is your source for the best in awning cleaning and sealing. From homes to businesses, we remove built-up dirt, grime, and toxins from all your home or storefront covers. We also take care of mold, mildew, and fungus, along with bird droppings that have plagued the surfaces of your awning fabric. Our sealing helps protect these units from rain, sun, and harsh weather while keeping your awnings looking clean and great for years to come.
Vinyl Fence Cleaning
Have a vinyl fence around the perimeter of your home or business? We can remove unsightly dirt, mildew, and mold on all your property's fences. This includes eco-friendly cleaners, along with advanced cleaning tools for maximum rejuvenation.
Exterior Window Cleaning
Windows helps illuminate homes and businesses with natural light. With this in mind, they must be cleaned and maintained at all times. Our highly dedicated team will even clean your screens for you! For aesthetically-pleasing visuals and guaranteed services, Exterior Cleaning Pros LLC is just a phone call, text or e-mail away!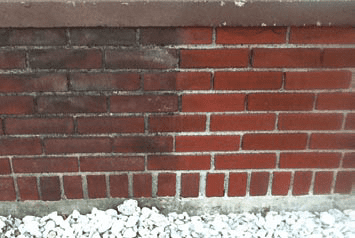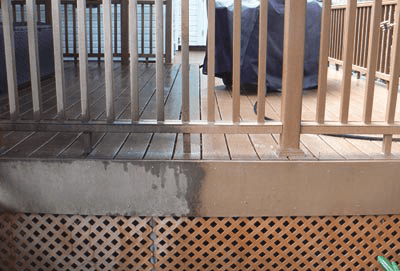 Wood & Composite
Deck Cleaning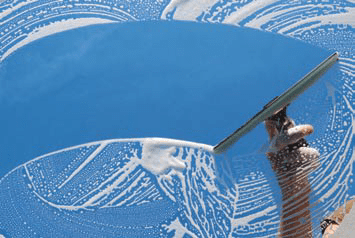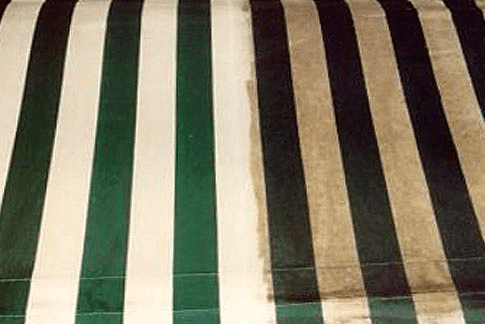 Awning Cleaning
& Sealing